Naomi Harris sex naked photos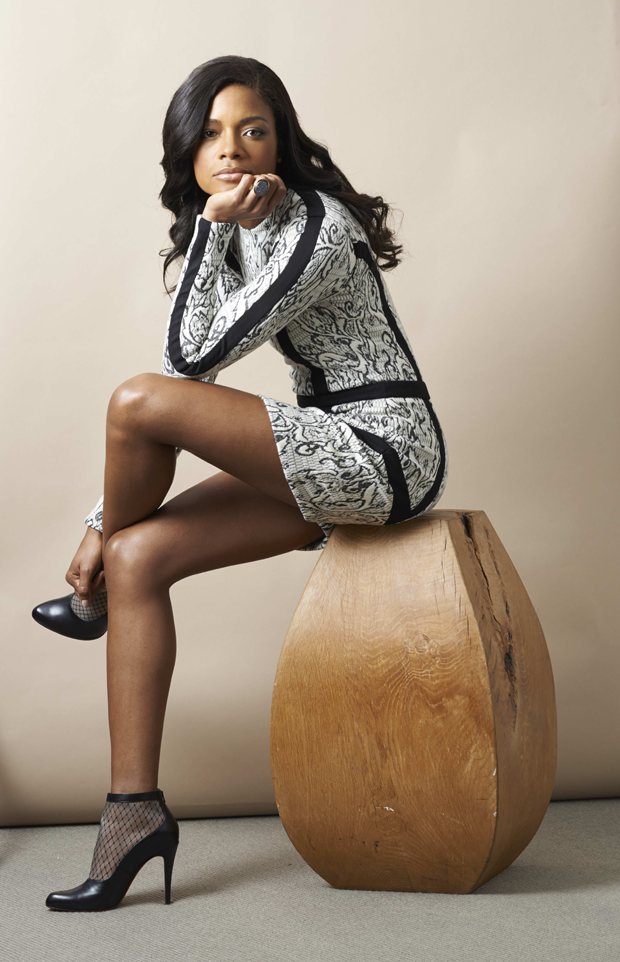 Justin Catanoso - Italy
​
​
Last November, on the 35th anniversary of the Jesuit Refugee Service, Pope Francis urged an organization close to his heart to put "mercy in motion." So much is taken from those who flee their homelands for desperate reasons. But one thing that cannot be taken away, the Jesuit pope stressed, is an education.
As a result, JRS launched its Global Education Initiative in the 2016 Year of Mercy. It is gearing up to make a life-enhancing impact on tens of thousands of refugees in the 45 countries where JRS has operations. The pontiff, whose love for refugees was underscored when he brought to the Vatican a Syrian family from Greece in April, also issued a challenge: double the number of global refugees served to 220,000 by 2020 with JRS-sponsored educational projects.
"Schools are a place of freedom, (keeping) alive the flame of hope," Pope Francis said last fall. "To give a child a seat at school is the finest gift you can give."
On June 3, a living legend of American music, a woman whose humanitarian credentials are deeply established, visited Rome for three days with JRS hosts to see the refugee crisis up close. She came to learn about it in an urban setting before flying to Ethiopia to visit one of the world's largest refugee camps.
"How can we see so much pain and suffering and think that it's normal," said Emmylou Harris, a musical icon and winner of 13 Grammy Awards, in an exclusive interview. "It can't be normal. We have to have hope. We have to believe. We have to do what we can."
Experience with global causes
Harris, who is 69 and still radiates the enthusiasm and natural beauty of her youth, has done this before. In the late 1990s, she was invited by her longtime friend Gail Griffith, now director of the JRS Global Education Initiative, to get involved in the effort to ban landmines in Southeast Asia.
"I had just become aware of it through the movie and the book, The English Patient," Harris said. "That was something that with Americans, well, it was not on their radar. But it was affecting so many people long after the (Vietnam) war. Weapons were killing and maiming people. Destroying their lives. It was holding whole countries hostage. But nobody cared about it because the war was over."
Recalled her friend Griffith: "When I called Emmylou, I said, 'Do you want to work with me on the land mine issue?' She said, 'Yes. I'll do anything.'"
What followed were a series of small, intimate concerts in the U.S., Canada and Europe over four years that raised awareness and millions of dollars for the cause. The concerts were acoustic, intimate affairs in medium-sized settings where musicians such as Harris, Elvis Costello, Buddy Miller, John Prine and Steve Earle would sit on stage and play songs that simply felt right for the moment. They would harmonize and back up each other where they could, and deliver an anti-land mine message when it seemed appropriate. The audiences loved it.
"I get the power of celebrity, and I understand that music to be transformative," Gail Griffith said. "I also understand that you get people in seats not because of the cause but because of the musicians. Once you have them there, you can tell the story."
It worked. In fact, it became the backdrop for an even larger story. American Vietnam War veteran Bobby Muller, who spoke at many of the concerts, shared in a Nobel Peace Prize in 1997. Emmylou Harris was invited to sing at the award ceremony in Oslo the following year.
Shine a light, call for compassion
Harris and Griffith, whose combined humanitarian optimism and determination are infectious, embrace a deep belief in the potential compassion of the developed world's most fortunate people. So they are planning to reprise the success of the land mine tour with a Harris-led concert tour called Lampedusa, Shine a Light, Call for Compassion.
Eleven U.S. cities have been booked for October, starting in Boulder, Colorado, on Oct. 6 and ending in Washington, D.C., three weeks later. Each will raise funds for JRS's education initiative. A European tour is under consideration for summer 2017. Bono of U2 and a humanitarian himself, has been asked to do a two-minute informational video that would start the shows.
On June 3 in Rome, Harris began ascending the learning curve of the escalating refugee crisis in Europe.
"I am just now learning the details and the intricacies of it," Harris told me at breakfast. "The people at JRS, they are dealing with the situation. For me, it's basically, put me in coach. I'm just going to show up and do what I do. Hopefully, it will make a difference."
The time is right. Two weeks ago, 700 refugees died in overloaded boats in the Mediterranean Sea. The day before, on June 2, 85 bodies washed ashore in Libya. Thousands more refugees are expected to stream into Greece and Italy this summer. Some 1 million refugees and migrants are already in 28 European Union countries.
Faith in the goodness of people
Harris listened, mouth agape, hands on her face, as JRS officials briefed her on the numbers and outmoded U.N. asylum regulations. She visited the Joel Nafuma Refugee Center near Piazza della Repubblica and spoke with desperate men from Africa and the Middle East. She heard the horrific story of one 25-year-old, multilingual Malian orphan and refugee, trapped in legal limbo in Rome for four years.
Through it all, Harris believes music can bring hope, can bring change, can help in some small way fulfill the pope's highest aspirations for JRS's education initiative.
"I have faith in the goodness of people. Maybe because I've had such a blessed life," Harris told me. "I feel lucky in so many ways. And especially if you are a musician, an artist, and you make your living that way, in the best possible way, with so much joy, then you want to somehow give back."
"I find that in all artists, all musicians who I know," she added. "They say, 'Tell me what I can do.' Obviously, I can't do the hard heavy lifting that the people we're meeting (here in Rome) are doing. We don't have their experience. But we will put together these shows. We will raise money and awareness, and we will try to be a missing piece."
At lunch, back at the church that houses the refugee center we visited that morning, a group of us enjoyed a delicious lunch prepared by an Afghan refugee whose entire family had been murdered before he fled for Rome.
Emmylou Harris had absorbed so much in just a few hours. To others, it could've been too much, too daunting, too hopeless. But not to her.
"The desire to do something is a powerful force," she told a group of us at lunch. "I just believe the will is out there somewhere. It's all so overwhelming. But it's not impossible."
Justin Catanoso is a professor of journalism at Wake Forest University in North Carolina, USA, and a freelance journalist working from Rome this spring. For more information about the Global Education Initiative, go to www.jrsusa.org/donate.
AVAILABLE NOW AT THE FOLLOWING:
Nonesuch Records
iTunes
Barnes & Noble
​
Posted on January 19, 2012 by Peter Cooper -
The Tennessean.com
A 99-year-old building, where worries about hazards were such that sitting in or underneath the balcony was disallowed.
"I've played a lot of different places," said Emmylou Harris. "This is the best."
A rubbly relic, where spotlights revealed asthma-enhancing debris.
"Is this a great place to sort of feel the hillbilly dust?" asked Harris. Sure. See it, feel it, and good luck getting it out of your hair.
But thank goodness for Pollyanna.
Twenty-one years ago, Harris fronted a remarkable acoustic band she called The Nash Ramblers at a no-longer-remarkable, partially condemned building, where they made a live album.
Yes, the building was called the Ryman Auditorium. But, no, it wasn't historically cool. It was just historical.
It was the former longtime home of the Grand Ole Opry. Perhaps your grandma used to be Miss America. That was a long, long time ago.
Anyway, back to the "thank goodness for Pollyanna" part. The resulting album, At the Ryman, pointed attention to a building that hadn't hosted a public performance since 1974, when the Opry left for the modern amenities (Air conditioning! Dressing rooms!) of the Grand Ole Opry House out by Briley Parkway. The album came out in January of 1992, the same month Harris became the 70th official member of the Opry.
"That album was the tipping point for getting the Ryman refurbished and making it a proud venue again," said Richard Bennett, who co- produced (with Allen Reynolds) At the Ryman. "It brought the name 'Ryman' back to the rest of America."
Downtown revival
At the time, much of the rest of America would have been skittish about visiting the Ryman and its Lower Broadway neighbors after dark.
"Lower Broad was Tootsie's, a few beer joints, the Ernest Tubb Record Shop and a lot of adult bookstores," says Steve Buchanan, Gaylord Entertainment's Grand Ole Opry Group president.
Back in 1991, Buchanan was in charge of marketing the Opry and the Ryman, and he was instrumental in green-lighting Harris' and the Ramblers' performance there. Buchanan's efforts to market the Ryman were emboldened by Gaylord President and CEO Bud Wendell, who was insistent that the Ryman was an essential and irreplaceable building.
"The album came out in January of 1992, and we announced the renovation of the Ryman in March of 1993," Buchanan says. "I think Emmylou was instrumental in multiple ways, and that album served to connect the dots and to introduce the Ryman to a whole new generation of fans."
I was among those fans. And though I'd heard of the Ryman, I thought of it as the place where the Opry used to be, before the show moved out to the suburbs and downtown became a wasteland.
But here was Emmylou Harris, arbiter of country cool, saying this was a place of worth, of importance.
Soon, folks began speaking of it as "The Mother Church of Country Music," and the Ryman became the most elegant of downtown attractions.
The renovation of the Ryman, the building of the Arena Formerly Known as Several Things and Currently Known as Bridgestone, and the Convention Center Currently Known as the One We're Replacing became cornerstones of a new downtown. In conjunction with the street-level musical revival spearheaded by BR-549, Greg Garing, Tim Carroll and others, those buildings gave us a remixed, remastered city, where you'll need either good running shoes, a car or cab fare to get to an adult bookstore from the corner of Fifth and Broadway. And one where it made perfect sense to build new-century jewels like the Country Music Hall of Fame and Museum and Schermerhorn Symphony Center.
"We were looking at different places to do a live album that would feature songs I hadn't recorded before, and (music executive) Bonnie Garner suggested the Ryman," Harris says. "It was a great chance to perform in a building that was so steeped in history."
By the early 1990s, Harris had already done much to honor that history, and to alter it. She had recorded Louvin Brothers songs at a time when the Louvin catalog was out-of-print, and she had honored Kitty Wells, Loretta Lynn and others with heartfelt covers. She'd also shone a mainstream light on Rodney Crowell, Vince Gill, Tony Brown, Barry Tashian, Steve Fishell and many others who are now Nashville mainstays. During her early solo career, she was based in California, but she'd moved to Nashville in 1982, and a decade later she was ready to commit to regular Opry appearances.
On Jan. 25, 1992, she joined the Opry.
"I wish I could remember more about it," she says, though she remembers practically nothing. Significant emotion tends to make folks either recall the detailed entirety of an occasion or lump the whole thing into mush. With Harris, it's mush. Beloved mush, but mush nonetheless.
Fortunately, these things are preserved for posterity. The night of her induction, Harris was interviewed backstage by Bill Anderson (they're both Country Music Hall of Famers now).
"Musically and philosophically, I feel like you've been here for years," Anderson said, whereupon Harris credited her musical path to the guidance of Gram Parsons, who helped immerse her in country music in the early 1970s. Then, Anderson asked her about "hillbilly dust."
"It's a way of describing the feeling you get when you walk into the old Ryman building," she explained. "It comes from those many, many nights of all those waltzes and shuffles being played, and all those people having their hearts touched by the music."
These days, the Opry is held at the Ryman during winter months. And the Ryman is a favorite venue of Neil Young, Elvis Costello, Gillian Welch, Coldplay and many others. All that is thanks in no small part to Harris, who championed the Ryman at a time when others scuffled past on their way to the bookstore.
"Meet me at the wrecking ball," she sang on a 1995 album that helped her to a place as the godmother of what we now call "Americana" music. But in 1991, Harris did all she could to save the Ryman from what seemed like an inevitable wrecking ball. And a year later, just before she sang bluegrass classic "Walls of Time" and Loretta Lynn's 1965 hit, "Blue Kentucky Girl," King of Country Music Roy Acuff introduced her as a member of the Grand Ole Opry.
"I feel like I've come home to a family I didn't even know I was a part of," she said upon her induction.
In the ensuing years, she's come to understand that she's an integral part of that family.
Saturday night, she'll be back at the Opry, back on the Ryman stage, for another reunion. The audience will applaud her, and she'll likely reply, "Thank you." Really, she should be saying, "You're welcome."
Reach Peter Cooper at 615-259-8220 or .
Emmylou Harris has been a grievous angel with Gram Parsons and part of an Angel Band with Vince Gill — and though one of those two projects might favor cosmic country over classic hymnals, she's always had a way of
connecting spiritually with or without the gospel...
LISTEN TO TRACK & READ FULL ARTICLE
Vince Gill, Martina McBride, Alison Krauss and Rodney Crowell were just a few on the long list of famous friends who honored the iconic singer
BY JONATHAN BERNSTEIN | January 12, 2015
"This is obviously an incredibly special night for me," Emmylou Harris announced after finally emerging halfway through her very own tribute concert at D.A.R. Constitution Hall in Washington, D.C., Saturday night. Sitting with Kris Kristofferson in box seats to the side of the stage, the iconic singer-songwriter spent most of the evening watching dozens of her friends and longtime collaborators sing her music, and by the time she took the stage, Harris was already clearly moved.
The show, titled The Life and Songs of Emmylou Harris: An All-Star Concert Celebration, was anchored by an impeccable house band that included country music luminaries Buddy Miller, Don Was and Sam Bush, who played alongside a list of artists ranging from Mavis Staples and Martina McBride to Conor Oberst and Trampled by Turtles. The breadth and variety of the evening's lineup — scrappy and elegant, mainstream and indie, legendary and freshman — reflected the many artistic dividing lines that Harris has straddled throughout her entire career.
Filmed for an upcoming TV and DVD release, the three-plus hour event was held in the nation's capital as a nod to Harris' musical start; she played coffee shops and local dives in D.C. in the early Seventies. Her younger counterparts just getting their own country-folk sea legs provided some of the highlights of the evening. The Milk Carton Kids and Shovels & Rope represented the best of the genre's new guard with show-stopping versions of "Michaelangelo" and "Leaving Lousiana in the Broad Daylight," respectively. "One of the best things about Emmylou is that she has an impressive and important way of staying current," said Joey Ryan of the Milk Carton Kids before the duo's stark, unaccompanied duet. "We're here, I figure," he joked, "because [Harris] wants you to know that she's heard about some bands you've never heard of before."
The rest of the evening's most stunning performances came from some of Harris' most reliable cohorts. Early on, Shawn Colvin made the strongest case for Harris' own consistently underrated songwriting, performing a meditative version of "Red Dirt Girl." Shortly after, Lucinda Williams tackled a note-perfect, longing take on "Hickory Wind." But the concert's emotional climax came late, with Alison Krauss' devastating, piano-driven rendition of Rodney Crowell's "Till I Gain Control Again," a song Harris first recorded for her 1975 breakthrough album, Elite Hotel.
In paying tribute to Harris, the show was also in part a de-facto tribute to the songwriting of Gram Parsons and Rodney Crowell, whose deep influence on Harris' own career were consistently felt throughout the night. In turn, the star-studded event included a host of Harris' countless female singing-songwriting disciples: Sheryl Crow, Holly Williams, Lee Ann Womack, Sara Watkins and Patty Griffin, who all showed their deep gratitude to the woman who has for decades been a model of artistry and dignity for up-and-coming female artists in Nashville.
"[Emmylou's] been the most amazing teacher in showing us where this music came from," said Vince Gill of his friend, who has interpreted, reinvigorated and popularized some of the most memorable country and folk music of the last four decades. Songs composed by Buck Owens, Neil Young, Gillian Welch, Townes Van Zandt, Mark Knopfler and Kris Kristofferson (singing his own "Loving Her Was Easier") were all performed, proof that, as Steve Earle put it, "if you're a songwriter, you always wanted [Harris] to record one of your songs."
The night ended with Harris taking the stage one last time to a standing ovation, as she joined the entire cast to sing her signature "From Boulder to Birmingham." "Thank you everyone," she said, basking in gratitude from the sold-out crowd. "This is a night I'll never forget."
Read more: Rolling Stone
BBC Radio 4's Loose - click here
BBC Breakfast - click here
BBC Radio 2's Simon Mayo Drivetime - click here
BBC Radio 2's Bob Harris - click here
NPR's Heavy Rotation - click here
Story Behind "Old Yellow Moon" - click here
Click here to watch
Also, if you would like to make a donation to Bonaparte's Retreat click here.
​